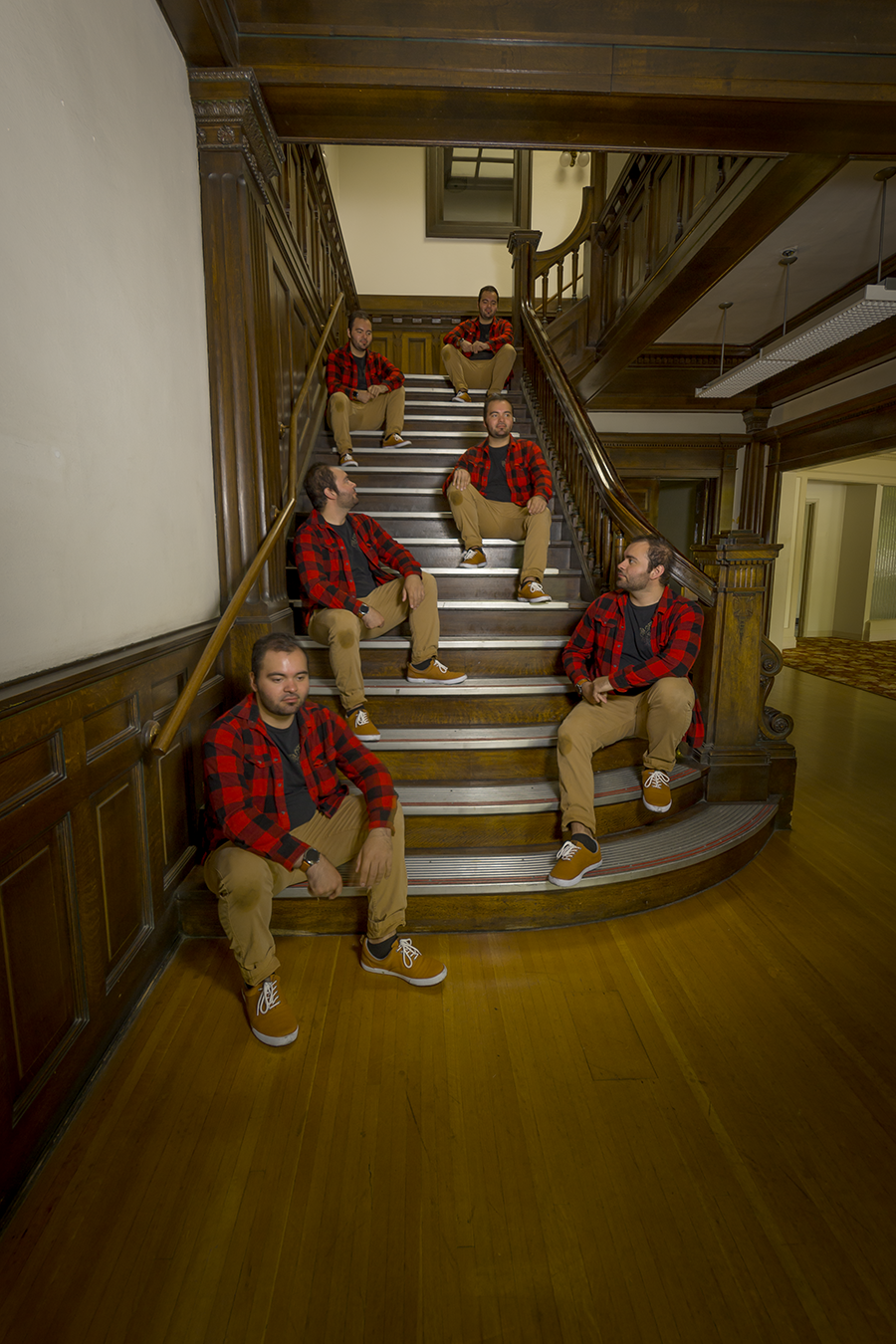 For this image, I had Mark move to different locations on the stairs. The camera and the lights all stayed in the same place. Here's the setup of light and camera: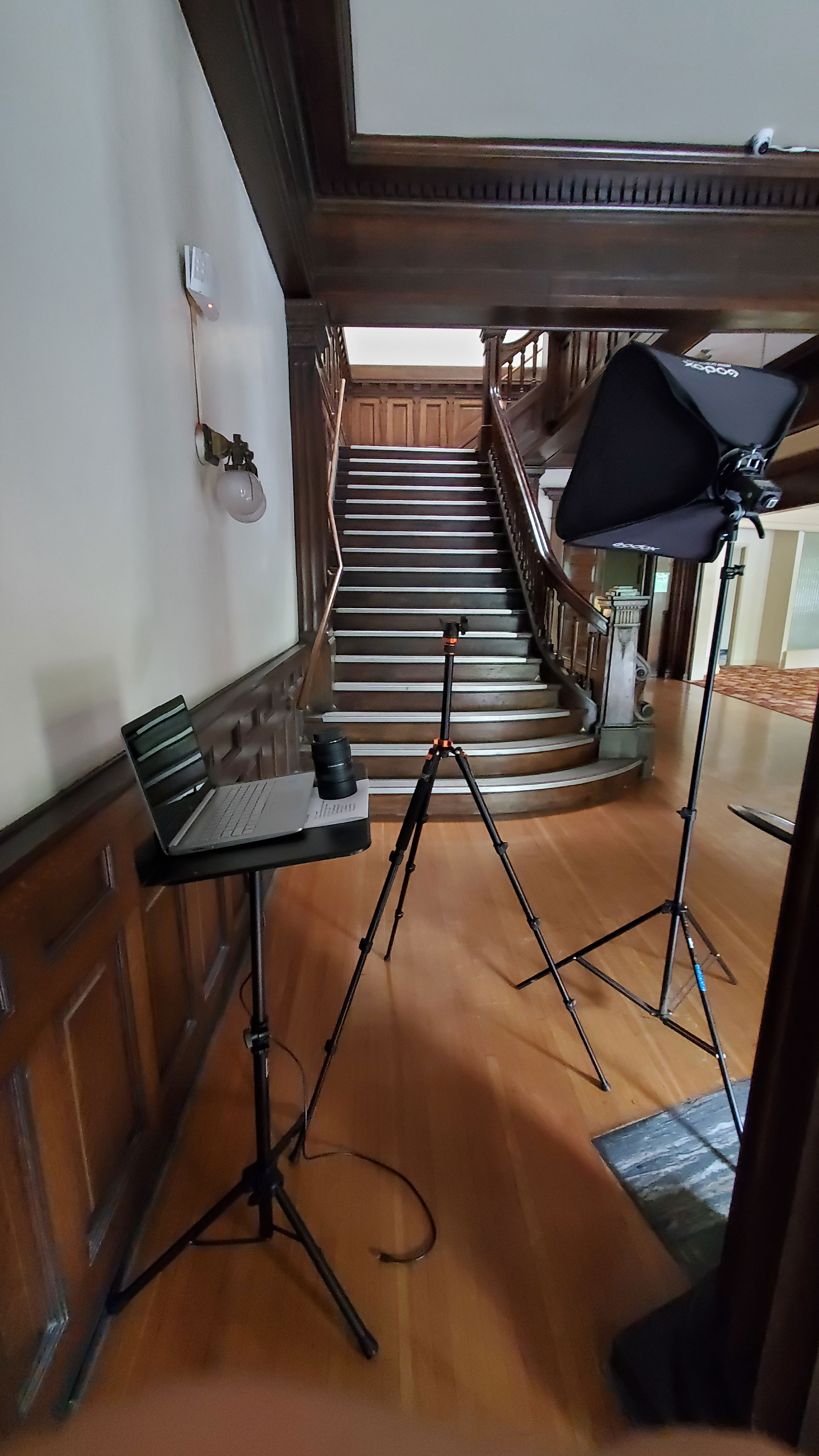 Here's my workflow in photoshop. First of all, edit RAW files in Adobe camera RAW. Then, load files into Photoshop using Scripts>Load Files Into Stack.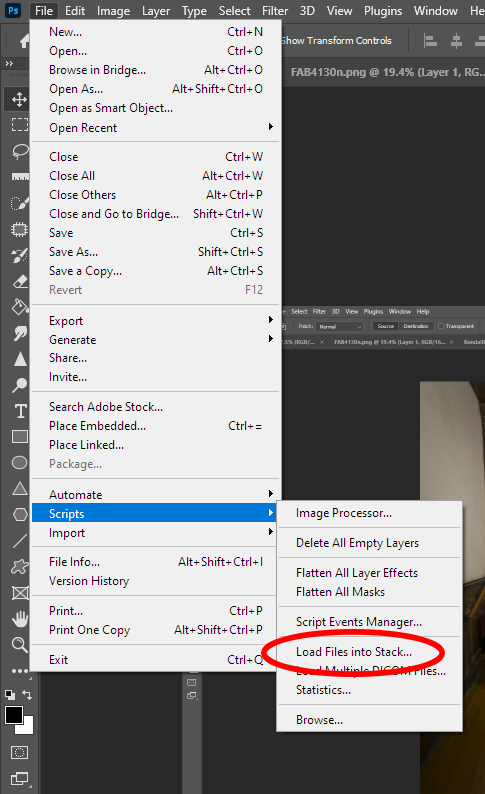 Once all the files are loaded, place a black mask on each layer except the bottom layer. Then using a brush with white, paint on the mask where the person is sitting and be sure to include the shadow of the person.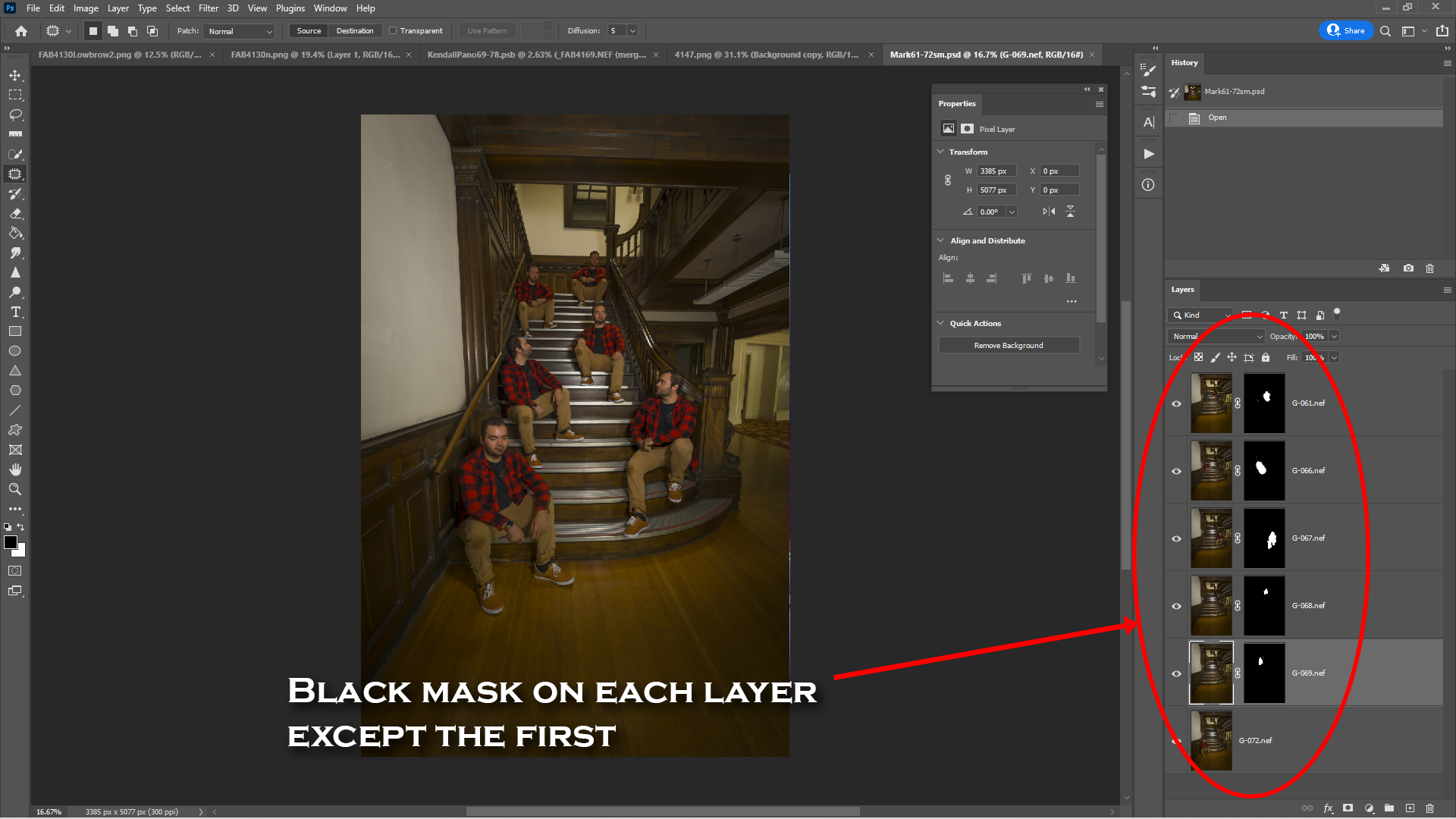 Then you can make any further adjustments and flatten the file for export.